3.7m Ultimate
The 3.7m ultimate car topper boats are our most popular EzyTopper. Starting at only 68kg with integrated casting decks, front hatch and 'Sea-Dek' non-slip traction all standard. Powered by a 10-20hp outboard, once you have seen and tested a 3.7m ultimate, you will agree, it is the roof top boat for you.
Our most popular car topper boats
EzyTopper Ultimate Boat
3.7M Ultimate car topper boat
Boat Specifications
| | |
| --- | --- |
| Length | 3.7m |
| Width | 1.62m |
| Sides | 0.5m |
| Weight | 68kg* |
| Casting Platform | 1.54m |
| Cockpit | 1.9m X 1.4m |
| Maximum Persons | 4 |
| Maximum Load | 450kg |
| Recommended HP | 20hp |
Standard Features on the 3.7m Ultimate Cartopper Boat
Fully customised Cartopper Boat
Built just for you
What our customers are saying about the ezytopper Cartopper Boats
Customer testimonials
5
3.7m Ultimate Cartopper Boat
""From the Lucky Bastard that owns the Silver Cruiser with the grey 3.7 Boys, what a gem! Have owned this boat for a year now. With a 10 hp Honda and 230 kg loaded weight, we get 28kmh. I have a 5mt plate boat at home, and this little guy rides just as well. Have now changed to a 15hp Yammy - what a rocket ship. If you're in the market for a little roof topper, if you purchase any thing else you would have rocks in your head. Do yours..."
Read More
5
3.7m Ultimate Cartopper Boat
""It has now been just over two years since I first purchased one of Enlightened Boating's, v-nosed, 3.7m "Ezy-Topper" dinghys and having used it from Cape York to the Great Australian Bight, including alpine lakes and inland rivers, it is time to report on how this boat has performed... the 3.7m v-nosed EzyTopper from Enlightened Boating is a beautiful little boat built with style and integrity. It is a joy to handle and allows ease of access into s..."
Read More
Bill Bowtell
, Central Queensland
5
3.7m Ultimate Cartopper Boat
""I was extremely apprehensive when we decided to fish the Daly River in the Northern Territory using our 3.7 metre Ezy Topper as the river is notorious for crocodiles, some longer than the boat. With the water level dropping over a metre in the 7 days of fishing I was also concerned how I would be able to enter and exit the boat as I do not have the best of legs. My concerns were put to rest as the Ezy Topper makes it so easy to do both these thi..."
Read More
Margaret Bradley
, Brisbane, Queensland
All the accessories you need for the 3.7m Ultimate
The full Cartopper Boat solution
At Enlightened Boating we provide a full service for the travelling fisho wanting the lightest, strongest and fastest Cartopper Boat setup. Our accessories range are recommended so you never have to go anywhere else. We'll help you every step of the way to setup your Cartopper Boat.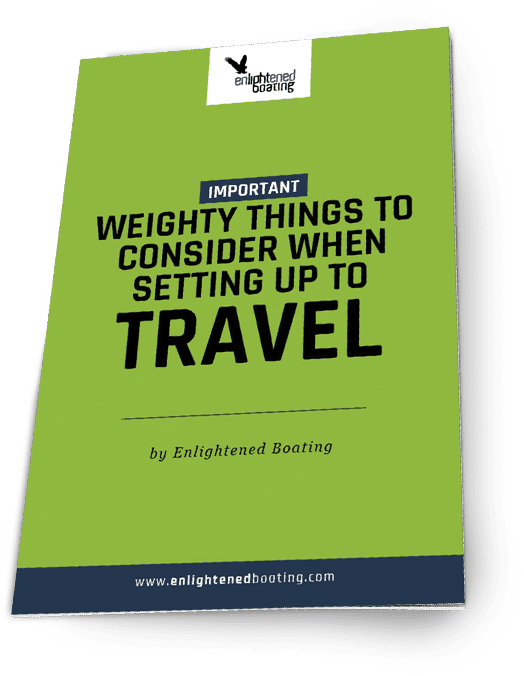 understanding car and caravan weights
What size Car Topper can I carry on my vehicle?
FREE GUIDE
Download the simple guide of weighty things to consider when setting up to travel. This guide will help you understand weights and capacities of vehicles and caravans/campers, plus get a free printable checklist to take with you.
Get a obligation free quote
Build your 3.7m Ultimate
SPEAK TO OUR FRIENDLY SALES TEAM ON 07 5499 3155
Our most popular car topper boats
Design and developed for the travelling angler, the EzyTopper 3.7m Ultimate has high sides, a wide beam and utilises almost all of the 3.7m length. Overall our EzyTopper boats are designed to feel big internally, however are ultra light and easy to load and unload from a car. We offer a bunch of boat options to make the 3.7m ultimate car topper boat a great fishing boat.
The EzyTopper 3.7m Ultimate car topper boats can be powered by either a 15 or 20hp engine. Compared to aluminium boats our EzyToppers have a much higher top speed. But the real advantage of an EzyTopper car topper boat is the fuel economy. The infused fibreglass constructed hull has a positive buoyancy, basically their unsinkable. The fibreglass and foam sits above the chop while on the plane, which allows EzyTopper's to plane at lower revs.
The hull also offers a smoother, quieter ride compared to an aluminium hull. Chop and wakes are absorbed through the entire hull. At rest the unique hull design is very stable and provides a fantastic fishing platform. Read more about the advantages our EzyTopper boats.