Growing in huge popularity in Australia is the american style bass boats. These are low to the water, heavy fibreglass boats often powered by ridiculously large outboards! The whole idea of the 200hp engine is too hit the next hot fishing spot as soon as possible. The heavy weight is to provide stability, but what if there was an alternative?
Lets go through what to look for in the ultimate Australian Bass boat
1. Boat Setup
Having a boat setup ready to find fish, change rods and lures, fish tournaments and user friendliness is probably the most important aspect of a bass boat. A clean, simple layout with a spot everything will ensure you don't waste precious time when the bite is hot. A bow mount electric motor is key, for stealth and boat control. A lot of serious anglers run 2 sounders, one attached to the electric and one mounted in the cockpit. With the new technology of the Garmin Sounders, transducer readings can now look ahead instead of straight below. This could be a massive advantage when bass fishing.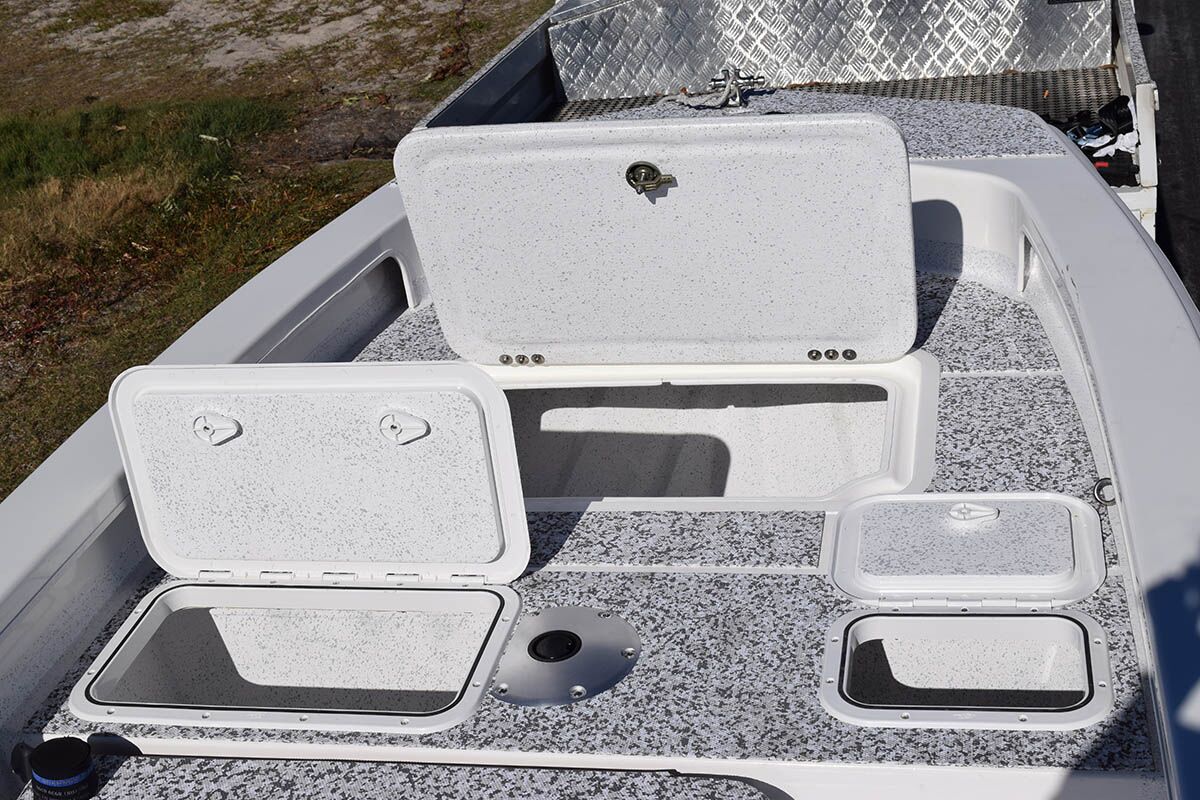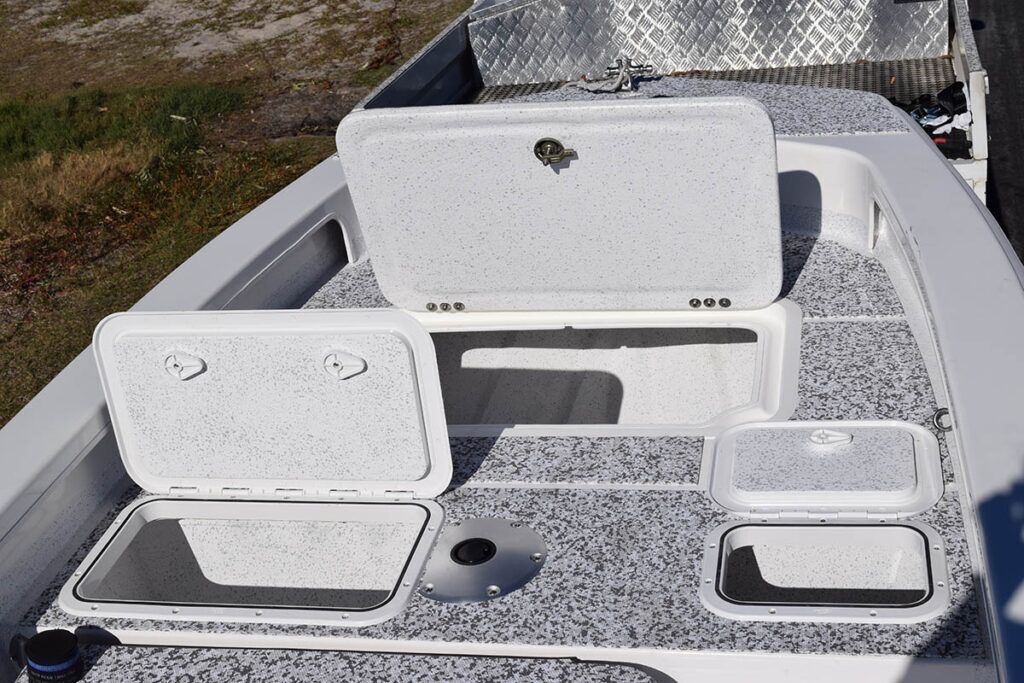 When fishing bass tournaments, a live well is essential. Keeping the live well with fresh water and cool is also important to keeping bass healthy. Cross X Country boats have an advantage that our foam cell fibreglass construction is a natural insulator, which means all our storage areas stay much cooler than aluminium hatches.
Having plently of room is also important. Most bass boats around over 5m in length. Did you know our 4.5m Lapstrake is only 4.5m long but has the internal room of a 4.9m boat? We smart use of internal layouts to make "the small big fishing boats"!
2. Speed
Fishing in bass and bream tournaments, getting to the next spot fast can be difference between landing that solid 52cm bass or not. Serious anglers usually have a 'hutch' when the next spot is about to fire up or have a tactic to fish as many spots as they can. The perfect bass boat doesn't have to be powered by massive 200hp outboard to get to high speeds. The reason the American style bass boats have such large outboards is because of their heavy weight. They have heavy fibreglass construction generally, glass over wood planks and ultra thick grade glass.
What if a bass boat was lighter, what if it was half the weight? And could archive 40knots+ with only a 50-60hp outboard? The fuel economy would be greatly increased, both on the boat and your car. The 4.5m Lapstrake generally comes in around 220kg (hull weight without outboard). With such a low tow weight almost any car can tow the 4.5m Lapstrake. But if a boat is lighter then perhaps it will be less stable at rest?
3. Stability and shallow water
Sometimes getting into shallow waters is key to landing bass, bream and barramundi that sit in the warmer thermoclines in dams and lakes of Australia. So you need a boat with a shallow draft. But with a shallow draft comes poor stability. The American style bass boats do offer a shallow draft and stability, but this is due to their heavy weight. The 4.5m Lapstrake is so light we put in a 70Litre ballest tank. At rest it fills, providing extra stability while still having a shallow draft.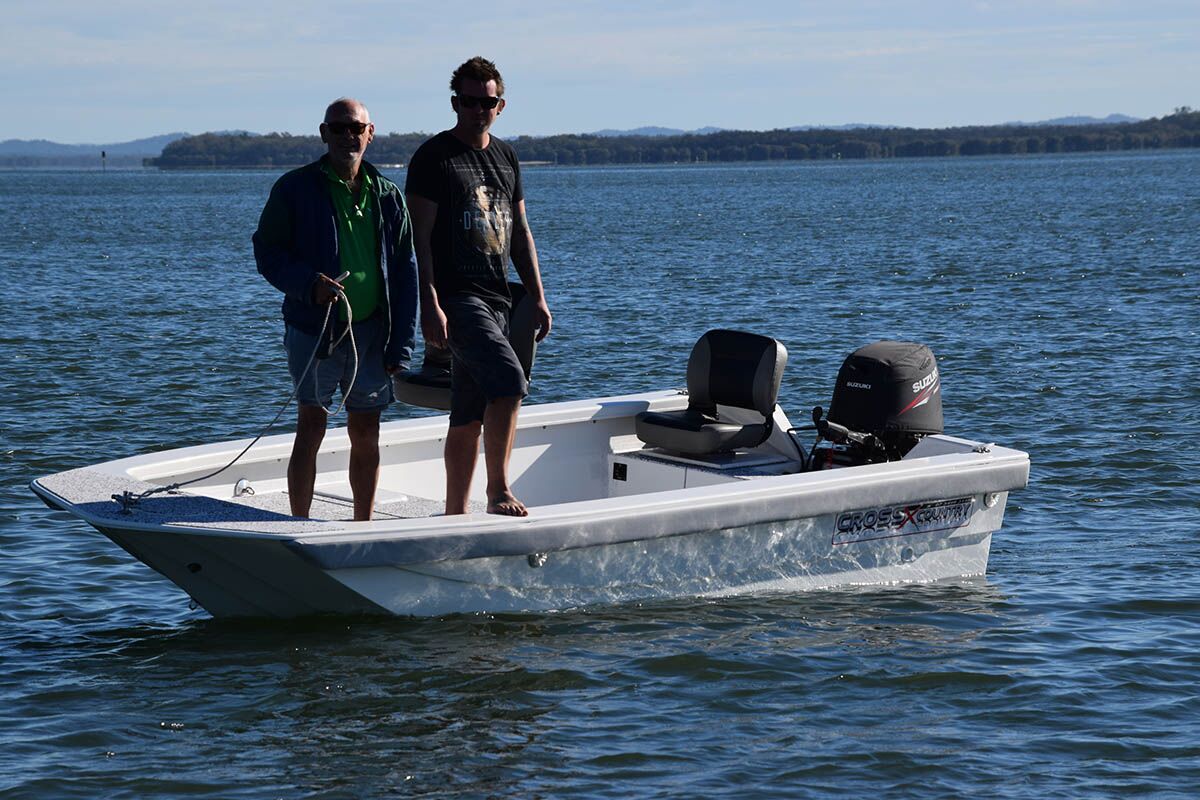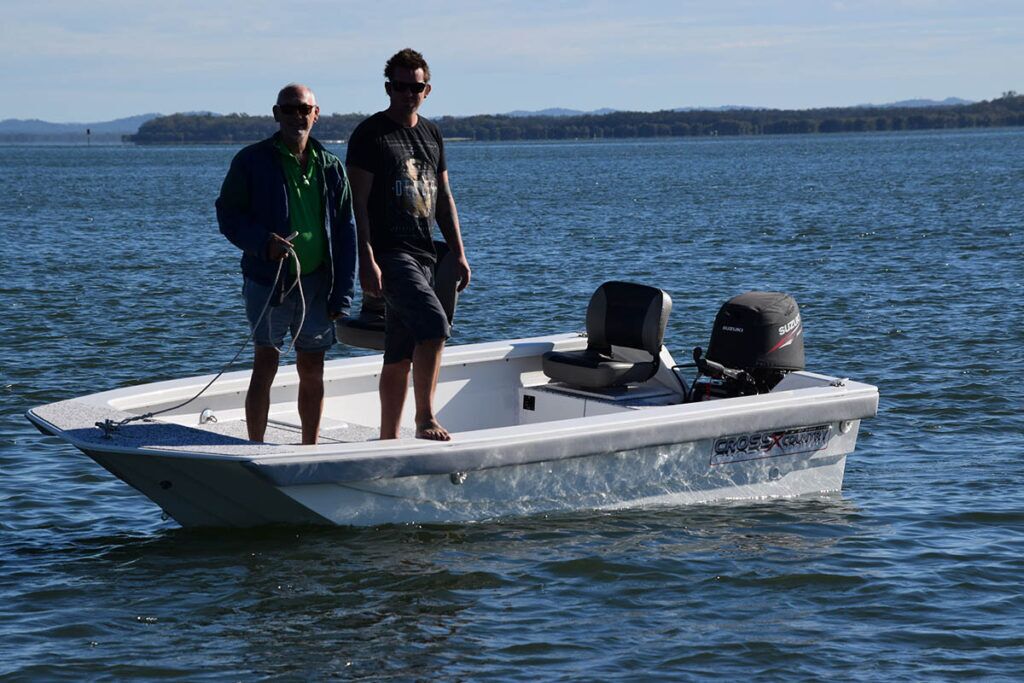 The uniquely designed hull also provides extremely good stability at rest and while on the plane. It is almost a 'punt' style boat, however the sharp keel angle provides great planing performance.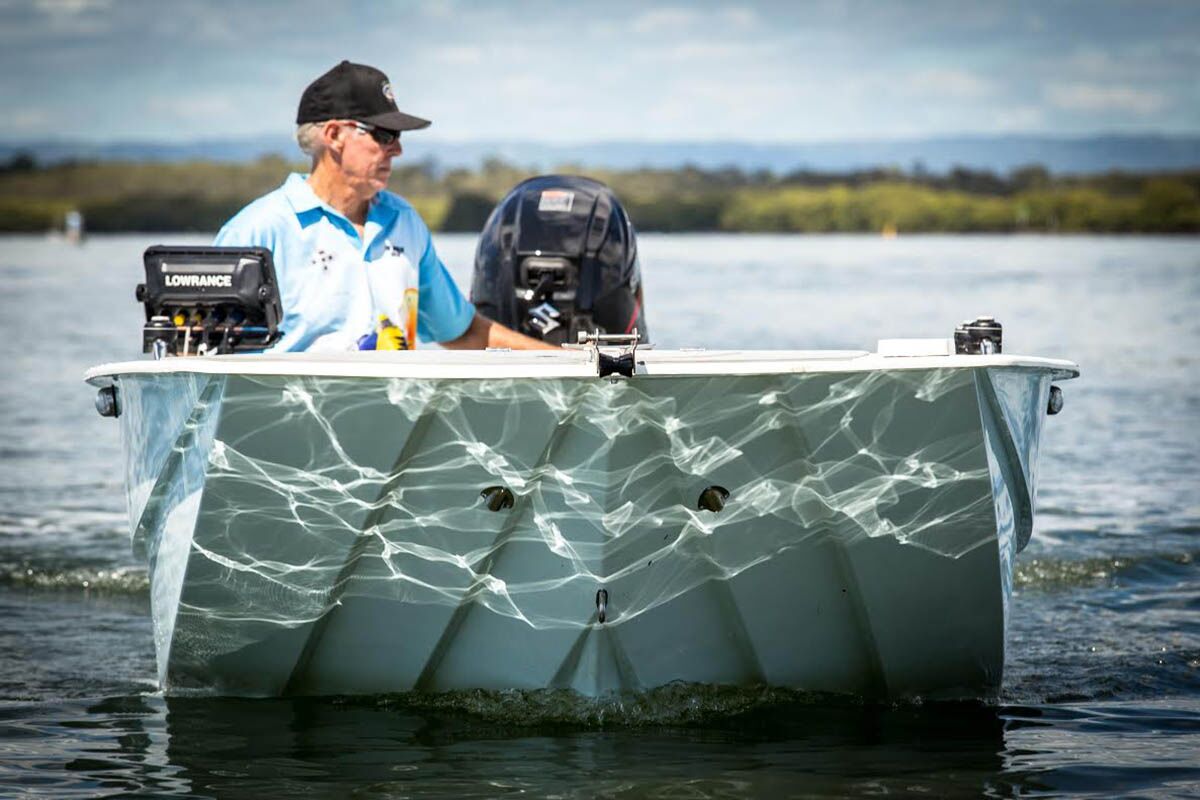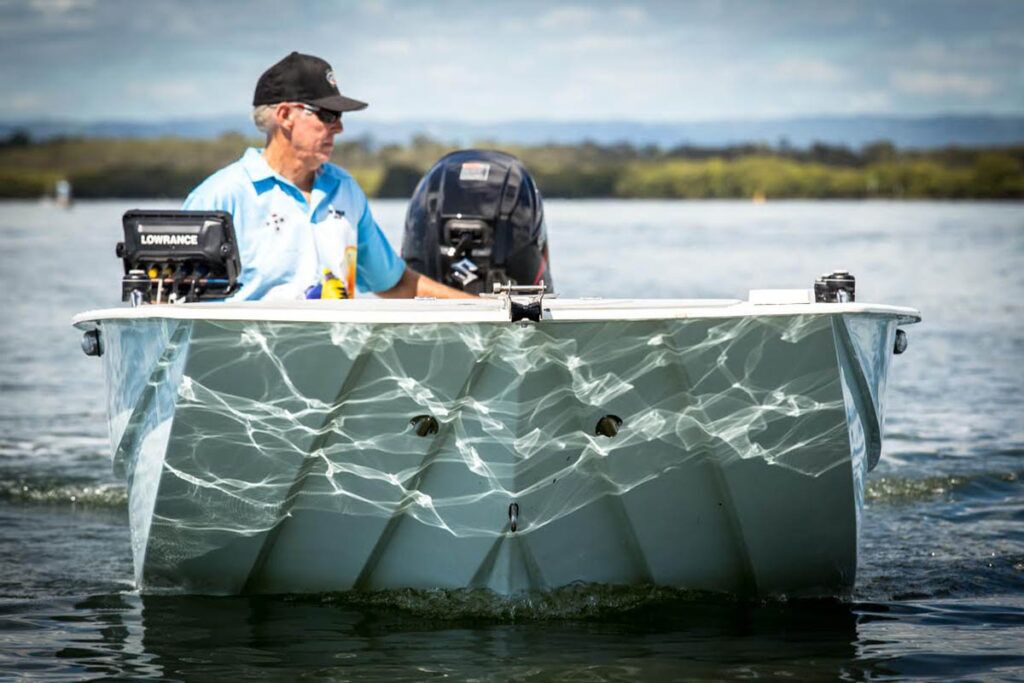 4. Versatility
This isn't essential, but an extra category we've added since, well we're in Australia! We understand all those concepts mentioned above, but we also take into consideration that most Australia bass boats need to have a compromise. For example, in American, some fisherman will spend their entire life without fishing in the saltwater. So having a dedicated bass boat for the smooth calm land locked dams and lakes makes sense. In Australia most anglers will fish dams, lakes, creeks, rivers and some bays. So why be limited to dams and lakes, particularly if you decide to go fish the bay one day for Snapper!? Higher sided boats provide that added safety and comfort.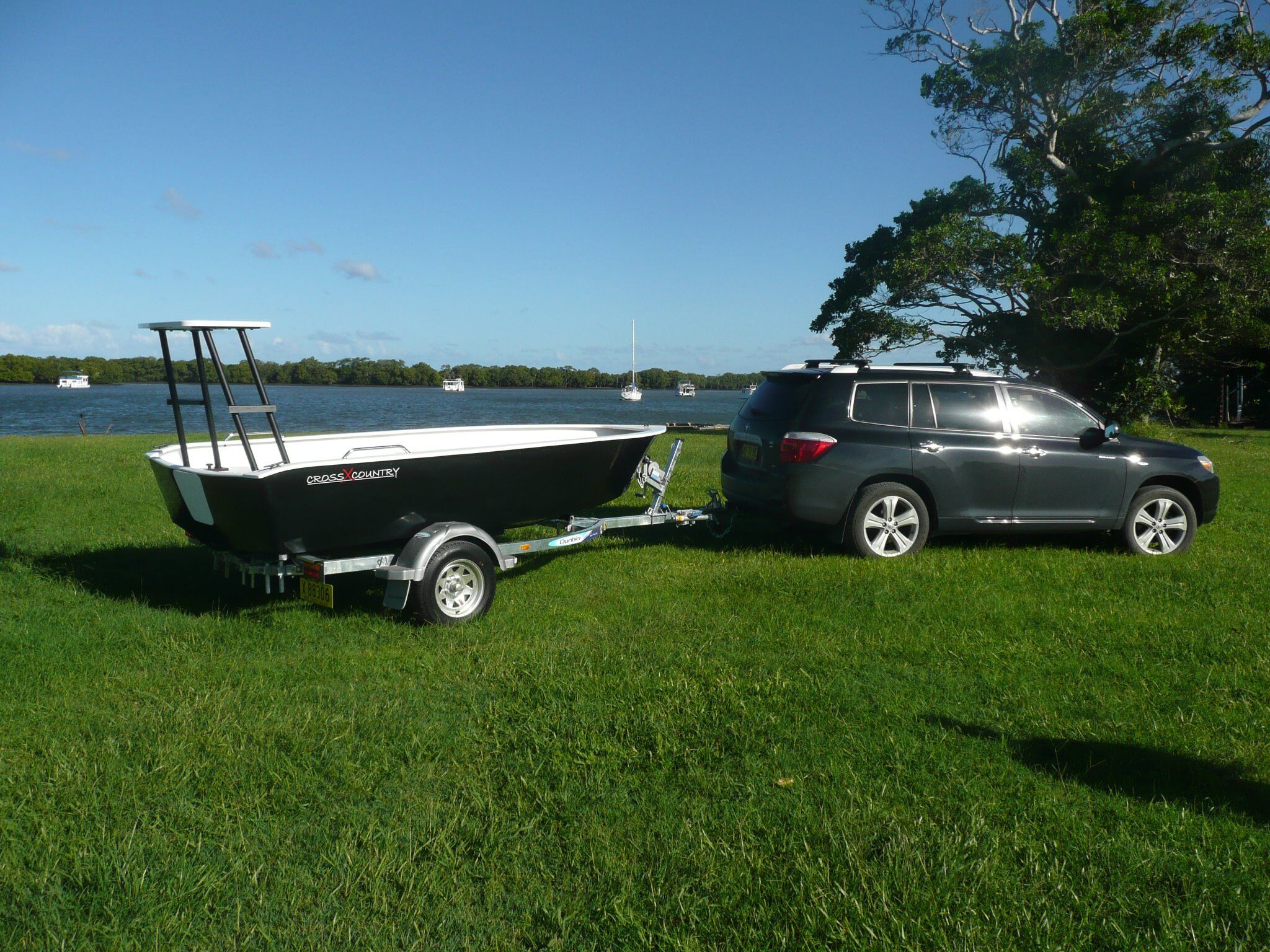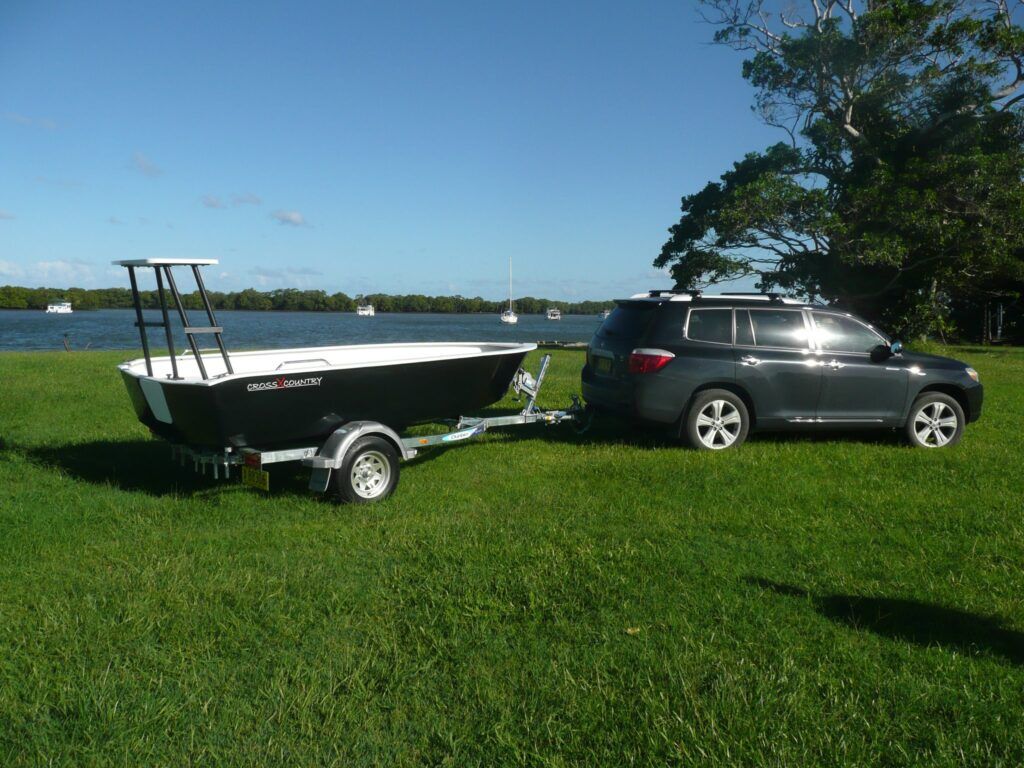 Custom made boats
Having a boat custom made to suit your exact requirements is a fantastic advantage on the water. Everything is where you want it! All our boats are well equiped to handle almost every style of fishing.